$11 million

total grants and gifts in 2013

$261 million

invested since inception

$3.4 million

colorado grants and gifts
in 2013
In 2013, Gill Foundation's strategic investments fueled landmark advances in equal opportunity for all people.
Equal Treatment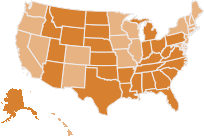 In 32 states, LGBT people are not fully protected from discrimination.
In 2013, Gill Foundation and our funding partners invested in a two-year research project to understand how the public thinks about policies that protect LGBT people from discrimination. This messaging initiative is impacting how advocates talk about these policies in public education campaigns across the country.
Family Recognition
America is ready for every family in every state to share in the joy and protection of marriage.
For years, the Gill Foundation has supported strategic, high-impact litigation. And in 2013 that work led to a monumental win before the Supreme Court in Windsor v. United States. This decision laid the groundwork upon which future cases were built, creating nationwide momentum for the freedom to marry.
Prosperous Colorado

Time spent on science in Colorado elementary schools has decreased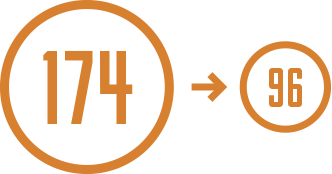 Minutes Per Week
Colorado kids spend less time on science than 45 other states.
In 2013, we funded organizations to strengthen science, technology, engineering, and math (STEM) education for all students. STEM competencies prepare students to be critical thinkers, to persevere through failure, to communicate and collaborate across real and perceived barriers, and to solve complex and ever-changing problems.
Safe Schools
of students were verbally harassed because of their sexual orientation*
of students were verbally harassed because of their gender identity or expression*
In 2013, Gill Foundation grantee One Colorado Education Fund hosted a statewide training for educators with a special focus on transgender students, providing guidance on topics such as gender-segregated facilities, identity documentation, and working with families.
*Source: National School Climate Survey. Gay, Lesbian & Straight Education Network. glsen.org/nscs